Short Film About Alana
Short documentary about Alana as she celebrates her first art exhibition. Features interviews with Xavier Bonpunt, Artistic Director of Le CAP, Alana's mother Julie Hessler and sister Liesl Barrell.
CREDITS
Video by Pierre Tremblay of Listo Films
Photography by Eva Blue
All artwork by Alana Barrell 🙂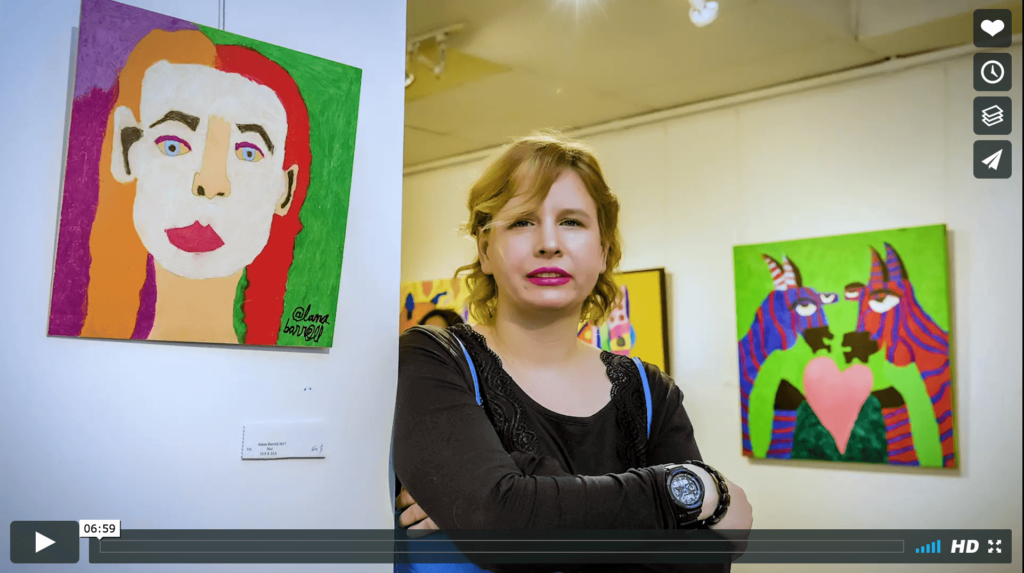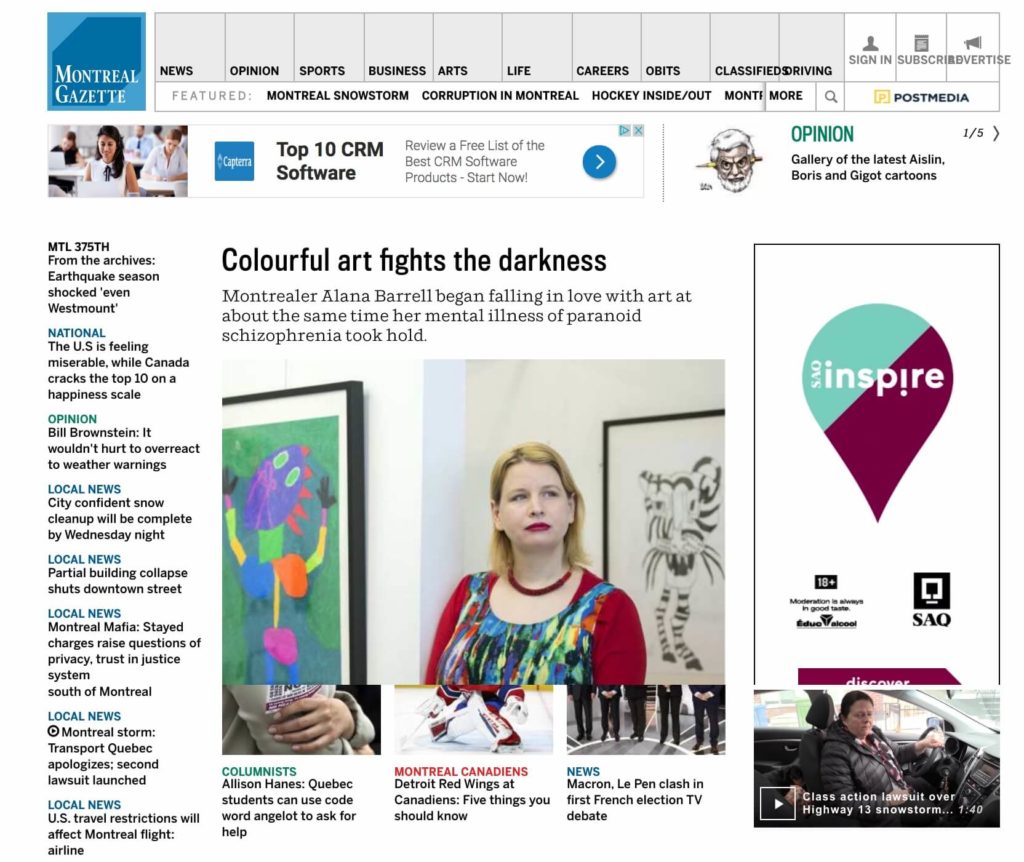 Montreal Gazette Article
"Alana Barrell began falling in love with art at about the same time her paranoid schizophrenia took hold.
Nearly two decades later, at age 33, she still has to cope with terrifying hallucinations of vicious monsters and people with guns, but her bright, colourful art is the exact opposite of the nightmarish visions that torment her. Her art portrays whimsical scenes loaded with humour, love, fun and passion."
About Alana
Alana has presented her work in multiple group exhibits of naïve art, and the MENTAL HEALTH AMBASSADORS series is her first solo outing.